Winners Banners: Challenge 13, Clement Chabernaud
Congratulations to all the winners of our thirteenth challenge!
FIRST PLACE
fragilecliche90
\\
12 votes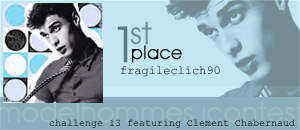 SECOND PLACE
girlboheme
\\ 11 votes

THIRD PLACE
socoldsoblack
\\
10 votes

HONORABLE MENTION

xcarol
\\ 5 votes

MODS CHOICE

eclectictastes7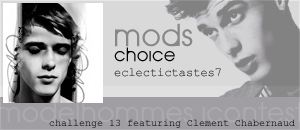 Thanks to everyone who entered for the beautiful icons!!! New challenge to be posted soon!